Wasuremono was among the promising newcomers picked for our showcase festival "Mucke bei die Fische". The emotional impact of their carefully crafted songs immediately strikes a chord with every audience - without giving all the intricate little details away that make their multifaceted music stand out. In his interview with us, the band's mastermind William Southward explains Wasuremono's unusual name and why their music wouldn't be the same without a small shed in Bradford-On-Avon.
Hey William! Thanks for taking the time. How was your experience at Mucke bei die Fische?
It was brilliant! Actually, it was only our third gig outside of the UK and our first in Germany. It was a really busy venue with a great and receptive crowd. Our concert went very well and we absolutely loved the experience!
Judging from your output and online reach I would have guessed that you would have performed abroad more often.
True, but this is about to change. Actually, we have an upcoming gig in March in the Netherlands. 2020 will be an exciting year for us.
I'm sure it was quite a journey to where you stand now. Can you tell us a little more about how you started out making music?
Well, it started as a studio project. The previous band I was playing in was kind of fizzling out. I had already been collecting equipment for a little recording studio and I started experimenting with lots of different sounds and began writing vocal melodies and lyrics to these demos I had, it was my first time singing too. We weren't a real band at this point, but I started putting music out and sent it to radio stations. Then, it actually got picked up by BBC 6 and BBC Radio 2. It was from there when I decided to turn the project into a proper live band. That was back in 2013 when the first EP came out. But it wasn't until 2014 when we played our first show. The idea behind the band name "Wasuremono" (japanese for things that are left behind) was that it might have been fitting if the music was just ignored. Maybe we should have changed it after as it was clear that Wasuremono wouldn't be left behind. (laughs)
Now you have to change it into "Things that people absolutely remember"!
Exactly, at least more people could pronounce that!
You already told us that you started out as a studio project and mentioned elsewhere that most of your songs are written in a shed. Can you tell us a little more about this ominous shed and how you go about songwriting?
Sure! The first EP was actually recorded in an attic, but later I moved my attic studio into the shed because it was a slightly bigger space. Over the years it has become packed out with all sorts of instruments and preamps, compressors, drum machines, synthesizers and other stuff. My collection grows after every album, but it's a small and cozy space that lets me experiment with the recordings and do everything in my own time. It's a big plus for my songwriting.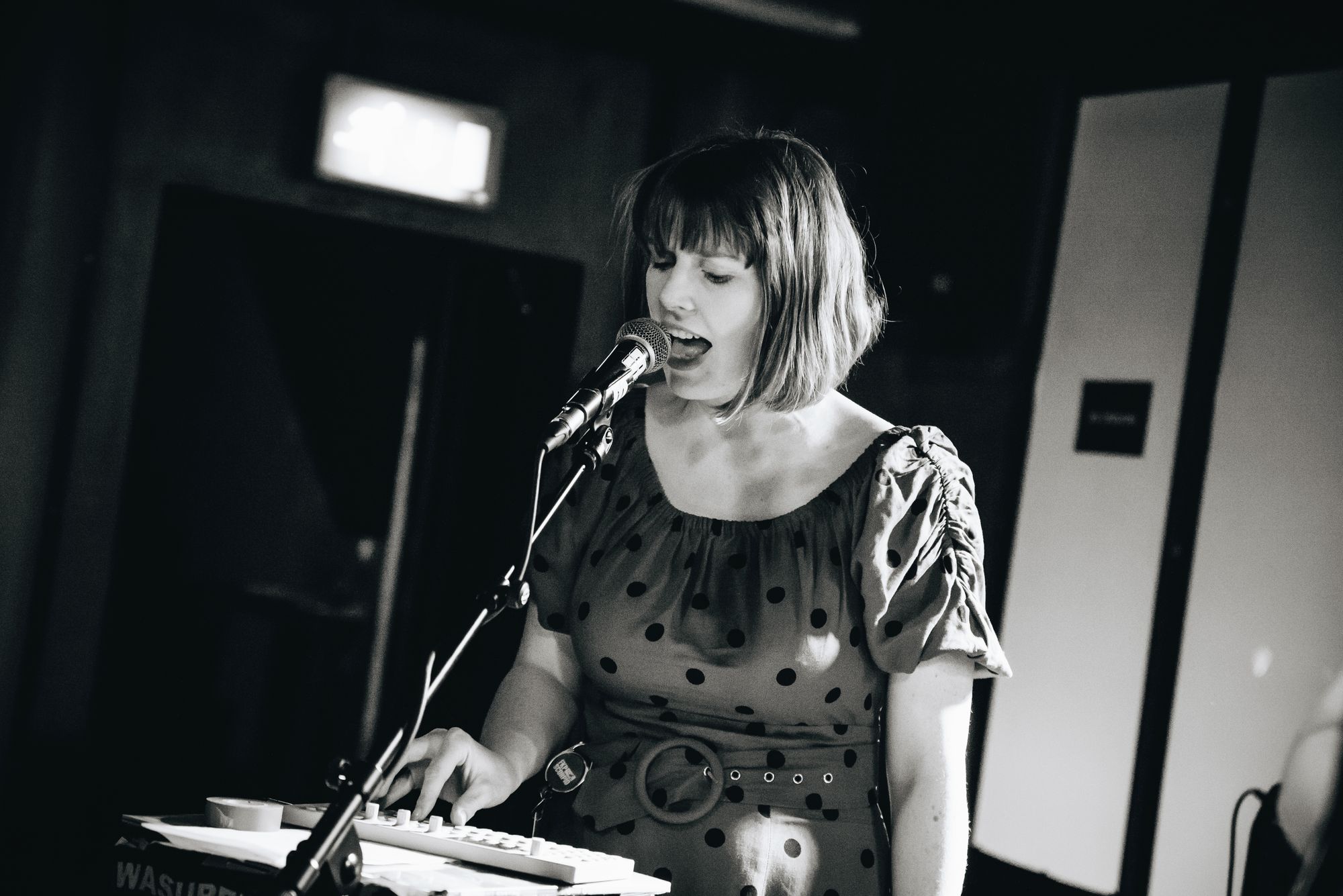 Your latest album "Are You OK?" is a dreamy yet complex piece of versatile songwriting. Ho long did it take you to finish it?
The last album probably took about a year because I kind of write as I go along. Just some bits of music at a time that grow and grow, so all the finished recordings are actually part of the original demos. The album I'm working on now is taking a lot longer, but it's also a lot more in-depth. There's about 15 tracks on the next one and I've probably been working on it for a year and it's still not quite done.
Yes, you mentioned on Facebook that you have some hermit days ahead of you because of the album you're currently working on. That is, after some busy weeks of live gigs, right?
Yeah, we got a tour at the end of this month in the UK and the mentioned show in the Netherlands. After that I'll have some downtime that'll allow me to finish everything off for the next release. After this is done we'll be booking new tours for the next album.
Sounds like a plan! In another interview you said something utterly beautiful: "I write the happiest songs when I need them". Are all of your songs derived from personal experience? How do you find new ideas for your songs?  
It varies. These days, I start with drum machine patterns and play around with riffs and synth parts. Then I'll normally record vocal melodies, mostly choruses and start to put everything together. The lyrics come last and more often than not write themselves as most of it is interpretation of rough vocal takes I have already recorded.
It's interesting that you start with rhythm. I would have thought that most people do it the other way around.
Yeah, it's a good idea to do that if you want to have a certain feel for a song. You can start out with a swing feel or a slow beat. For "Are You OK?" on the last album I remember I programmed in almost the fastest beat I can think of. That's how that one started.
You already mentioned that 2020 will be very busy for you: A new album accompanied with live gigs are on the horizon. Can you be more specific as to when your fans may expect this new material?
It's quite tough to put a time scale on this. We're not sure we'll be self-releasing this time around, so there could be a delay. After finishing all 15 tracks I'd like to put a new single out this year. I am optimistic! (laughs)
No pressure! I'm sure the new tracks will be worth waiting for.