"I like it! What is it?" This reaction to the animal artworks of people from abroad who may never have heard about Hurricane or Southside Festival is the best thing that can happen to a brand. The wolf, lynx, bear or owl that have become an integral part of the festivals' identity all speak for themselves. Of course, all fans have always been curious about the person behind those designs. Meet Dani Blázquez, the man who created all of the festivals' furry or feathery faces.
Hi Dani, tell us a little bit about yourself. How did you start getting into illustration and design?
Hello! My name is Dani Blázquez and I'm from Salamanca, a small and quiet town in the west of Spain. Well, when I was a child I was drawing all the time, like every kid. However, as time passed I drew less and less. At some point, I even stopped it completely. For years, I worked in some jobs far from the drawing or illustration field.
But around 2007 I came back to the pencils with some sporadic projects for friends. As I was a little rusty, I decided to study illustration in 2009 and got my degree in 2012. This way, my hobby turned into my job, which is great.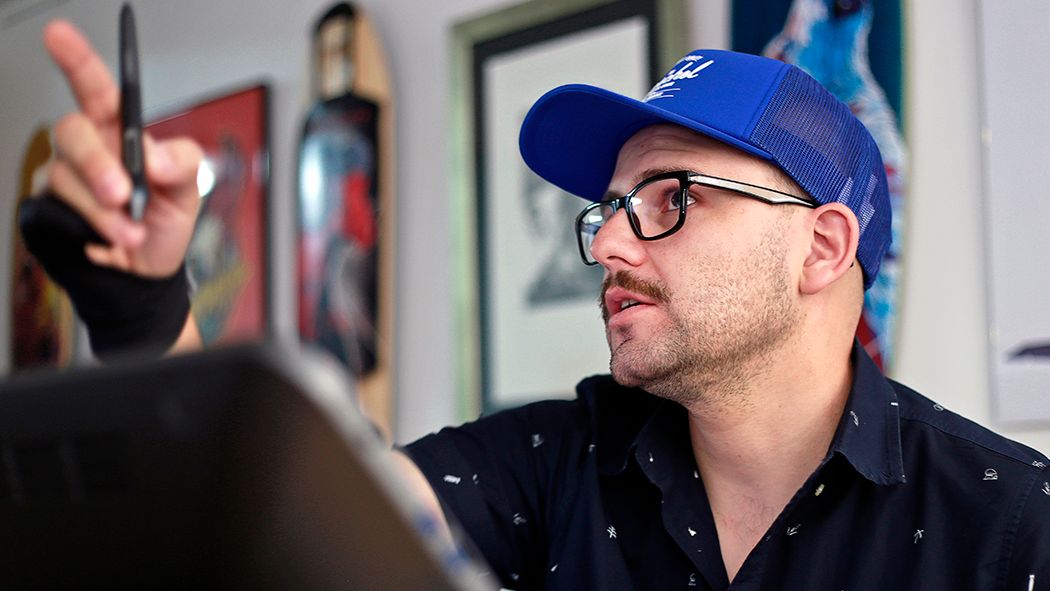 What kind of artwork do you normally do? Was a festival an exception?
I work in advertising illustration mostly, but I like to jump into different styles because I'm bored if I do always the same. This is why I've also made some alternative movie posters, graphics for surf and skate brands, or illustrations for magazines, among other things.
I wouldn't call the festival an exception - in fact, it was my first OMG project. FKP Scorpio contacted me when I was starting my career as a professional illustrator. Since then, I've been walking by your side. Now you can imagine how much I love to work for this festival! I'm really happy every time I see my animals everywhere.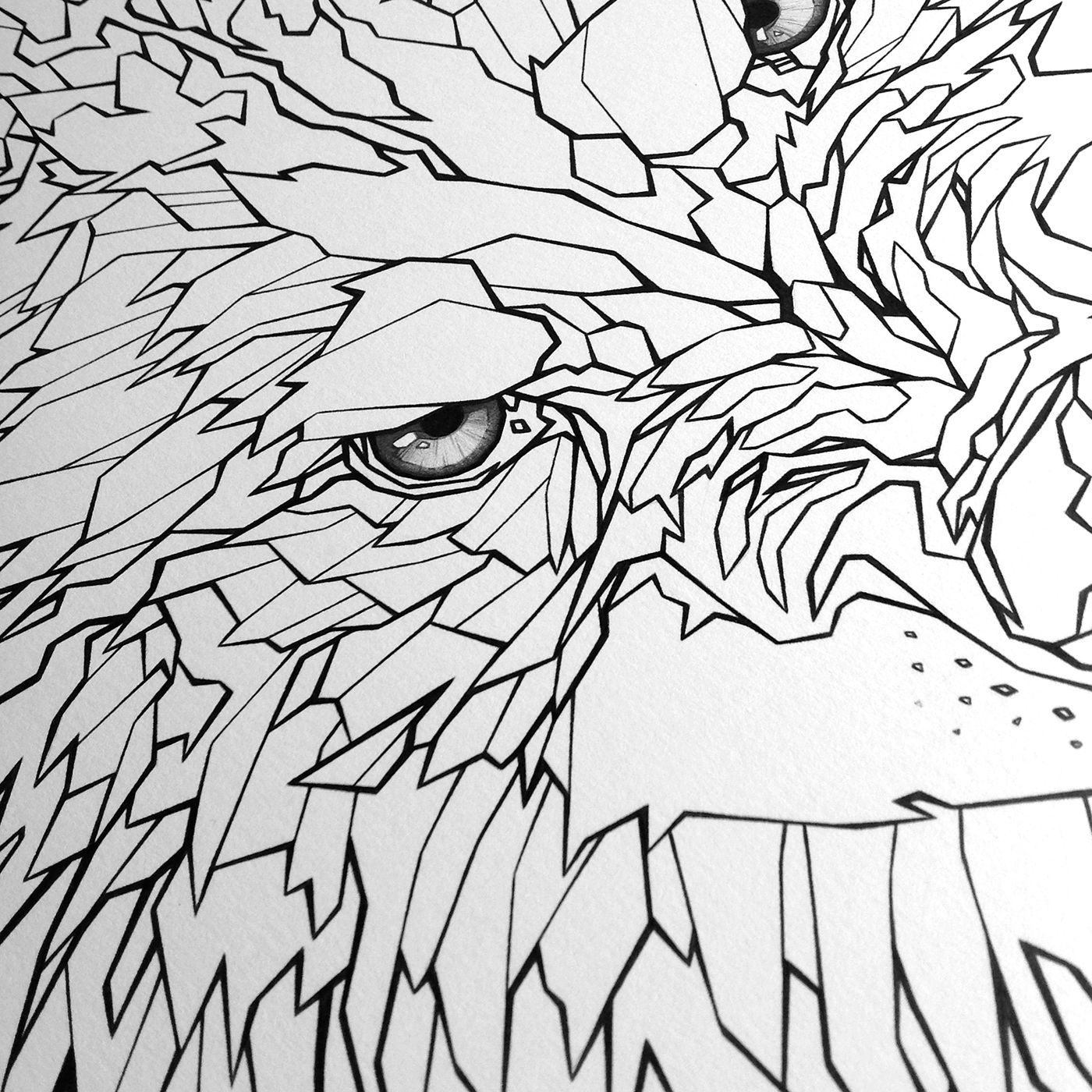 Speaking of animals, they seem to be omnipresent in your work. Why is that?
Who doesn't like animals? I think they are a big source of inspiration. That's why a lot of people like to draw animals. What I like the most is to translate their shapes onto the paper, transforming the feathers, wrinkles, hair or fur into my graphic language.
Among all Hurricane and Southside animals - do you have a favorite one?
My favorite is the Owl, at least as long as he was the first one. Then I could name the Bear and the Lynx.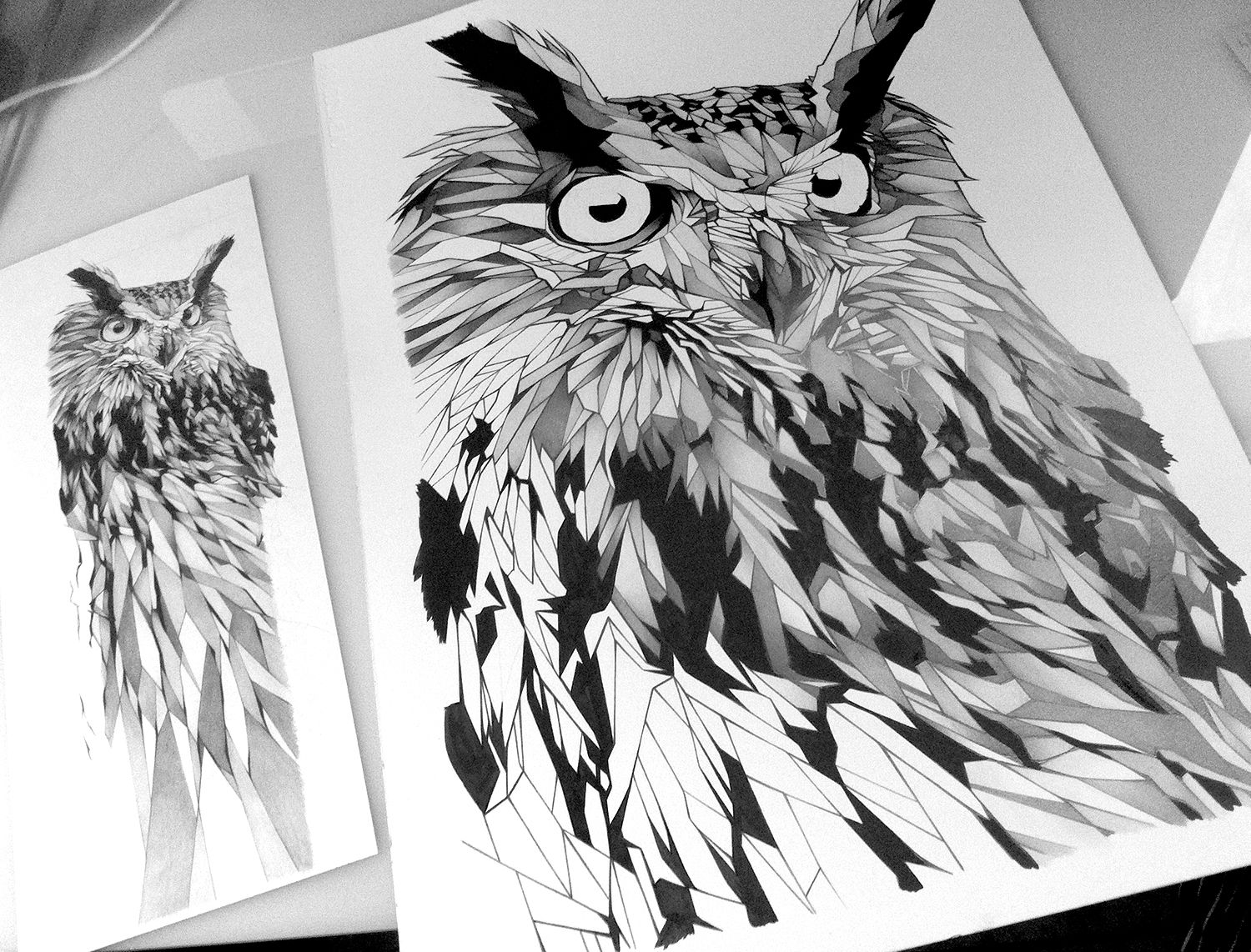 And how did you get the idea for this style and what does the design process look like?
Before the FKP commission for the fest, I was playing around with this "geometric style" idea for a long time. In some way, it was always my natural way of drawing. But with these animals everything exploded, and now I think I'm known for this geometric style. Regarding the process. With the first animals I was doing everything by hand, except the color treatment. I mean, it was a full graphite drawing with lines, gradients and so on, adjusted and colored in Photoshop. Later, I started doing only the line by hand, and everything else was made digitally. The last ones are completely made in the computer.
Dani, thanks for those insights. Who knows what kind of animals the future will bring?
That's a good question, maybe one for another interview. See you!